The beautiful Forest Dunes high rise Myrtle Beach is a standout amongst the most dynamic and contemporary vacation properties on the whole Grand Strand. Here, you'll encounter the best of everything with huge amounts of luxuries, delightful views, and the ideal location. Join this with the superior service that you'll encounter at the Forest Dunes and you have an impeccable excursion that will give memories to years to come.
Remember to bring your swimsuit, as you'll soon find that there's not simply the invigorating blue Atlantic where you can take a dip. The Forest Dunes in Myrtle Beach provides the absolute most lovely and fun oceanfront pools in the region. A children play water area and lazy river make it simple for mom and dad to unwind to the resonances of waves and surf while the children have a great time. Regardless, Forest Dunes in Myrtle Beach gives water fun with indoor and open air pools. On location services, for example, a convenience store, spa, and on-site dining guarantee you that you won't need to leave the rental property to have a wonderful time!
When you visit the Grand Strand, you'll need to be close to the extraordinary attractions and Forest Dunes in Myrtle Beach delivers! Malls, Outlets, and remarkable shopping encounters, for example, Broadway at the Beach are simply a bounce, skip, and a hop away for the shop-a-holics in your gathering. In the event that you are searching for adventure, for example, riding jet skis, para-sailing, or saltwater angling, it's all nearby too. Forest Dunes in Myrtle Beach likewise makes it simple to enjoy fresh fish and low country cooking and also exceptional festivals and celebrations. The time is now to book your Forest Dunes Resort getaway!
Property Location
Location: Ocean Front
Area: Myrtle Beach
5511 North Ocean Blvd
(888) 669-7853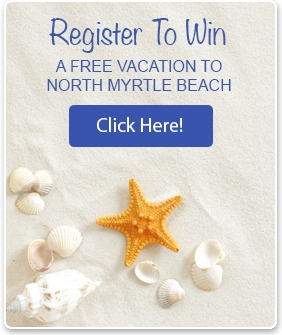 Disclaimer
Myrtle Beach Vacation Rentals is not affiliated with onsite management or the HOA of this complex.