Things To Do
The Atlantic Ocean and family fun collide in Myrtle Beach, South Carolina. And the perfectly located Forest Dunes Resort is a great vacation headquarters that puts your family on the white sandy beaches, down the street from a fishing pier and only blocks away from banana boat rides and parasailing. Adventurous outings and fabulous shopping experiences are easy to find in the Myrtle Beach area. Come see for yourself…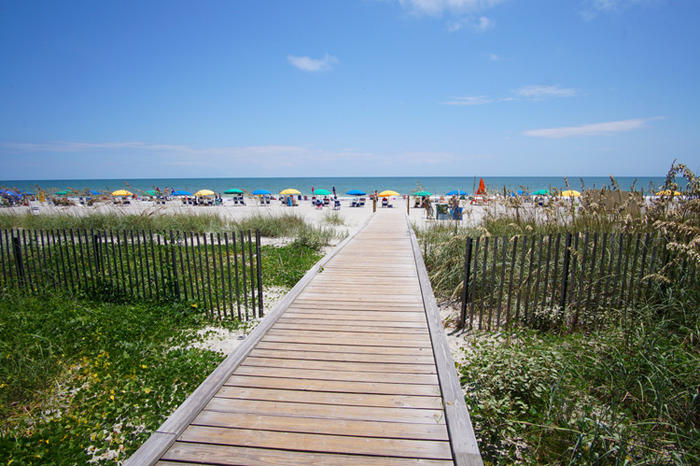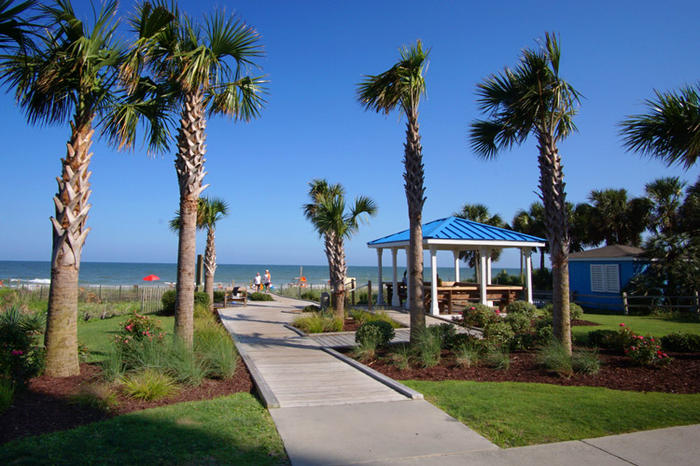 The Beaches
Vacation like nature intended, on the beaches of sugary white sand with seashells and sand dollars that stretch for miles in Myrtle Beach, South Carolina. The warm waters of the Atlantic Ocean gently lap at the shoreline and refresh swimmers who snorkel the sand bar, relax in the tidal pools and body surf the crashing waves. The beaches of Myrtle Beach are a natural playground for couples looking for a romantic getaway, families on their beach vacation, golfers ratcheting up their game and seniors enjoying their active retirement.
In Myrtle Beach, you are invited to play on the oceanfront. Beachfront activities in Myrtle Beach range from family picnics and bocce ball games to seashell hunting and surf fishing. Take your beach chair and favorite book to the water's edge and sit so the Atlantic Ocean gently rushes over your feet. Kids love to play in the ankle deep water and fairy tale sand castles are easily sculpted in the sand before the tide washes them away. On the East Coast, sunrises are best enjoyed on the oceanfront. To watch the sun peek over the horizon where the Atlantic Ocean meets the night sky is exhilarating. And there is no better seat for the sunrise than when you are planted on the white sand.
The beaches in Myrtle Beach are naturally inspiring with the rhythmic sound of crashing waves and symphonic call of a seagull, but visitors can easily amp up the experience by going parasailing behind an ocean-going speed boat, renting Sea Doos and hitting the ocean waves, taking a SCUBA diving lesson and searching underwater or going deep-sea fishing to see what the real catch of the day is.
The Grand Strand is 60 miles of white, sandy beaches that are just begging to be explored and Myrtle Beach is right in the middle of it. The Atlantic Ocean comes inland in North Myrtle Beach at Hog Inlet, where fishing and kayaking are popular pastimes for locals and visitors alike. Inshore and offshore, from the sand or from the water, the beaches and the Atlantic Ocean are some of Mother Nature's best playgrounds in South Carolina!
There is much more to do than just relax on the beach. Go golfing - you are at the Seaside Golf Capital of the World! Take in a show at one of the various entertainment hot spots. Be sure to dine at one of the 1000's of Myrtle Beach area restuarants - from fresh seafood to American classics - we have something for everyone!
Property Location
Location: Oceanfront
Area: Myrtle Beach
5511 North Ocean Blvd
866-878-2750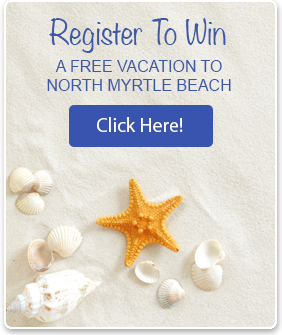 Disclaimer
Myrtle Beach Vacation Rentals is not affiliated with onsite management or the HOA of this complex.