Forest Dunes Amenities
Forest Dunes Resort flanks South Ocean Boulevard and with 12 on-site swimming pools, you are never far from either a refreshing dip in an indoor or outdoor pool, or the ocean. This oceanfront resort provides guests with wireless Internet access in its common areas, an arcade and free local calls, so you may easily order a pizza to be delivered during your beach vacation! While the combination of first-class beaches and top attractions has appealed to millions of Myrtle Beach visitors, the comfort and convenience of the amenities at Forest Dunes Resort make this oceanfront retreat special.
Sleeping Accommodations
There are many choices to make when you pick Forest Dunes Resort for your next family vacation: one- or two-bedroom vacation rental; oceanfront or ocean view; condominium, efficiency apartment or executive suite? Each unit boasts a balcony and while some may be located in the villa buildings across the street from the Atlantic Ocean, all of the rentals have an ocean view balcony and a kitchen or a kitchenette. And most units at Forest Dunes Resort feature a sleeper sofa. The two-bedroom condominium sleeps six, while the one-bedroom, executive suite and efficiency apartment each sleeps four.
Kitchen
Having a fully furnished kitchen at your fingertips during any vacation is just plain nice. The kitchens at Forest Dunes Resort come equipped with a stove and refrigerator, dishes, utensils, cookware and the obligatory coffee pot. Most of the kitchens even have a dishwasher. So don't settle for keeping ice in your cooler so your drinks stay cold and turning down the opportunity to bring back your seafood platter leftovers. With a kitchen you can reheat, ice down and prepare from scratch while you are away from home!
Swimming Pools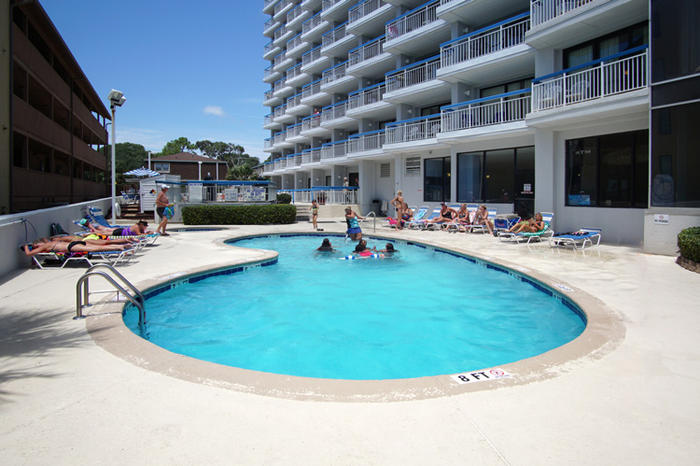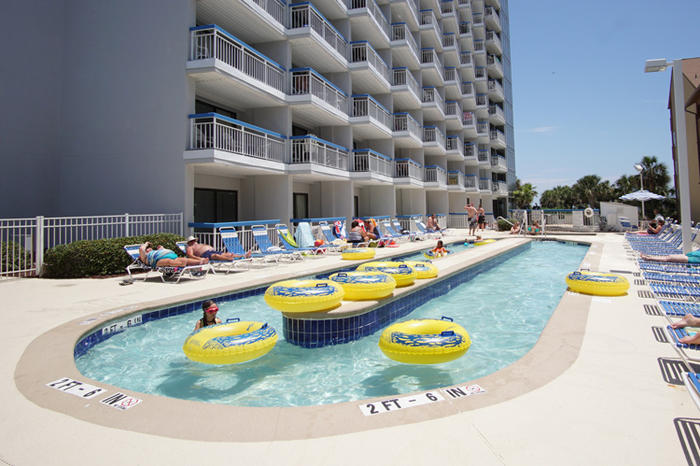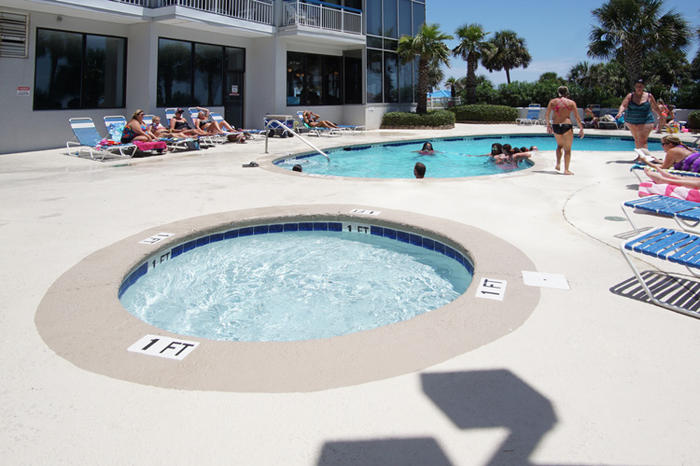 One, two, three…count them—there are one dozen swimming pools at Forest Dunes Resort. Some are indoors and some are outside. There are hot tubs and even a lazy river, too. The wooden pool deck on the oceanfront is filled with lounge chairs and the refreshing blue water of the inviting swimming pools is as fun to swim in as it is pretty to look at. Whether seeking muscle relaxation after playing 18 challenging holes of golf or looking to cool off after playing hard on the beach, the swimming pools at Forest Dunes Resort are there for you! For further rejuvenation and relaxation, try the Forest Dunes Resort sauna.
Dining
It is a real treat to have a restaurant on site at your oceanfront vacation destination like Forest Dunes Resort does. For more convenience, there is an oceanfront bar, too. Nassau Ned's serves snacks, barbecue and cold drinks on the pool deck. It is a happening place with poolside parties and special theme nights during the summertime. Take advantage of both of these dining establishments when hunger strikes and you don't want to leave the oceanfront or swimming pools at Forest Dunes Resort.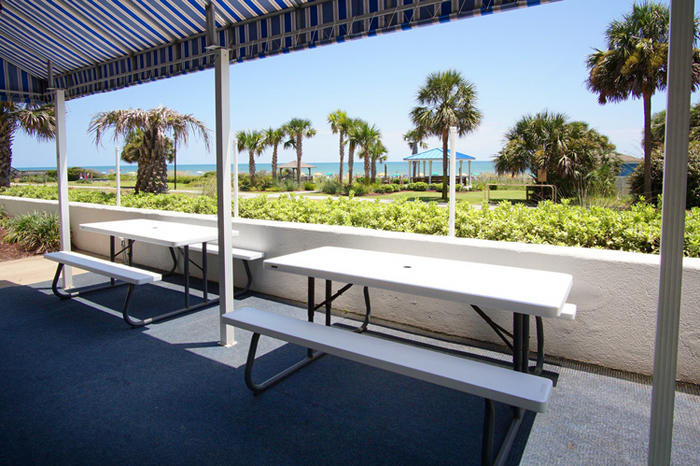 Fitness
Try fitness a different way when you vacation at Forest Dunes Resort. This oceanfront retreat has an indoor racquetball court that provides you with a good workout while having lots of fun. And for those who want a slower pace of motion, try a family-friendly game of shuffleboard when you vacation at Forest Dunes Resort.
Property Location
Location: Oceanfront
Area: Myrtle Beach
5511 North Ocean Blvd
866-878-2750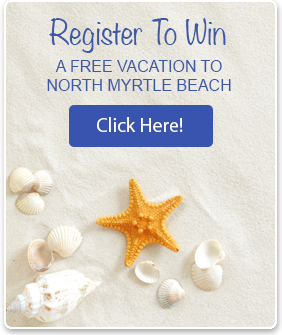 Disclaimer
Myrtle Beach Vacation Rentals is not affiliated with onsite management or the HOA of this complex.